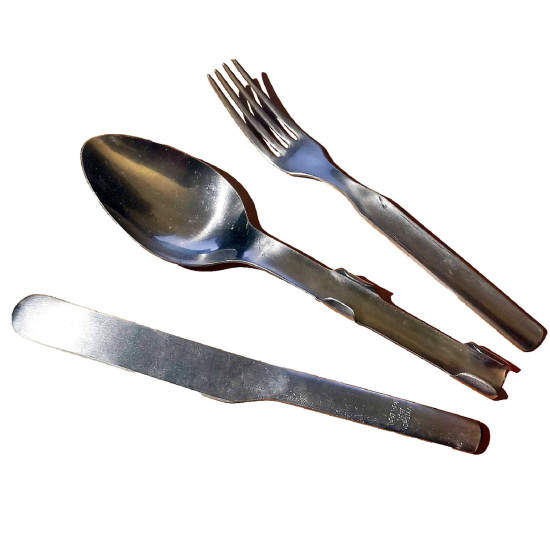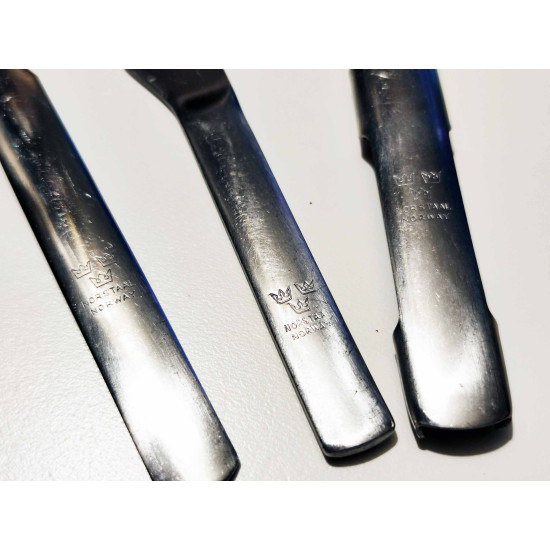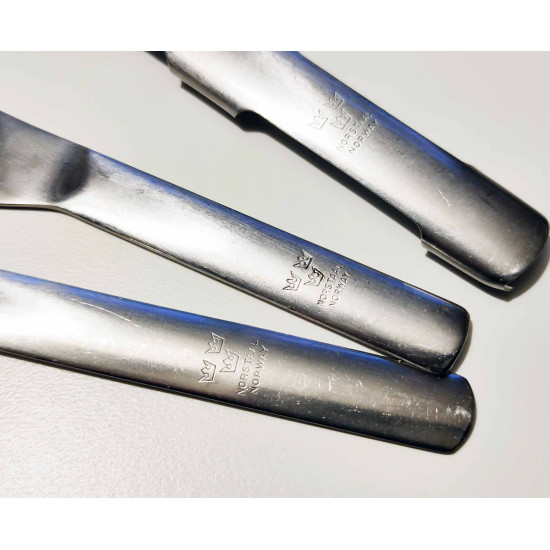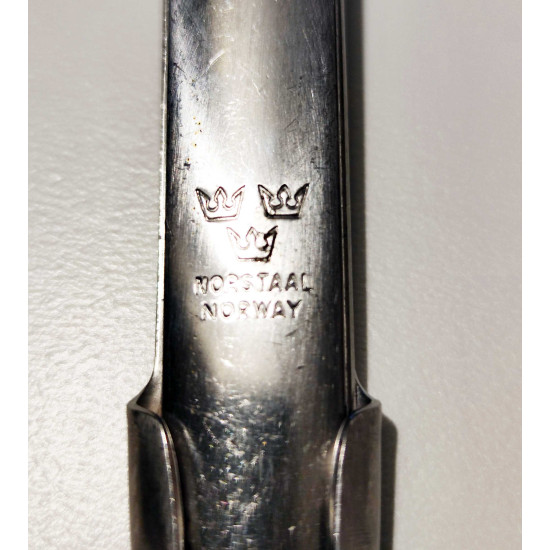 Condition- New, Not issued. But have scratches because of handling.
They are very old swedish surplus stock.
I have several pieces for sale- all the same condition. So you will receive One similar to photos set.
They are all have same stamps, same condition.
Swedish army stainless steel cutlery set- fork and spoon and cuter.
3 crown stamped.
Top quality, stainless steel.
Spoon has brackets on handle that you slide the knife and fork into for a nice compact fit.
Military swedish surplus. Used condition.
Mde by Norstaal Norway.
Total length - 19cm.