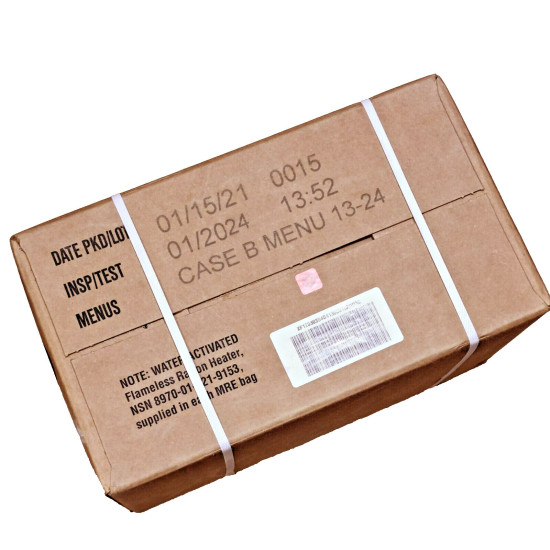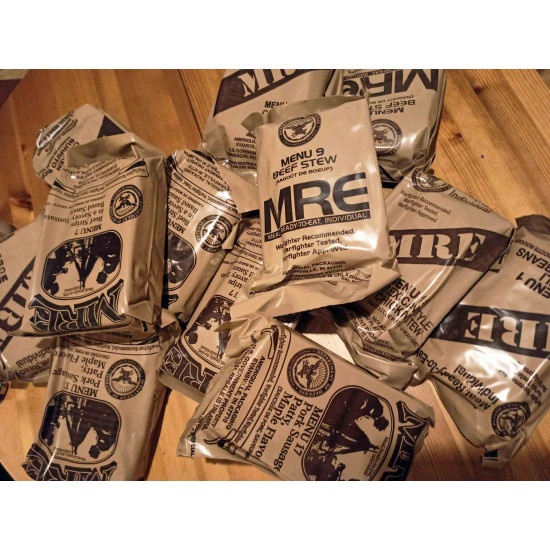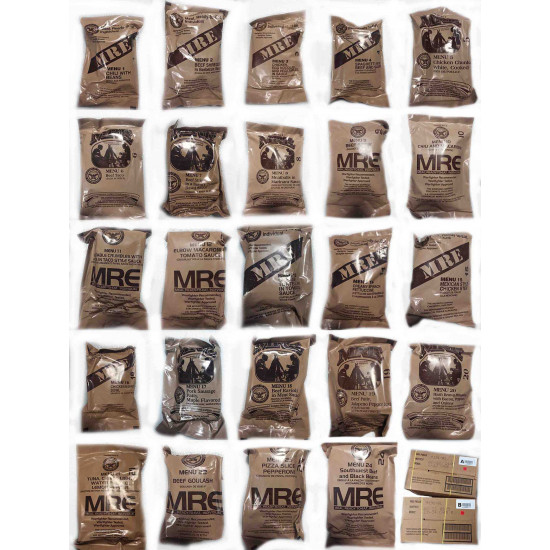 US 2024 MRE CASE OF 12 (B)
This product qualifies for free shipping
This block is set to appear automatically on products above a certain price, which may qualify for free shipping or other perks.
Offering US USA MRE type B case of 12 .
Shipping from UK.
Inspection date- 01.2024 or better. Mostly 06.2024 or 09.2024.
Type B box - contains 12 menus numbered 13-24.
Total 12 menus in a box.
Menus are:
13 - Cheese tortellini and tomato sauce
14 - Creamy Spinach Fettuccine
15 - Mexican style chicken stew
16 - Chicken Burrito Bowl
17 - Pork sausage patty, maple flavor
18 - Beef ravioli in meat sauce
19 - Beef patty jalapeno pepper jack
20 - Italian sausage with Peppers and Onions
21 - Tuna, lemon pepper
22 - Beef goulash
23 - Pepperoni Pizza slice
24 - Southwest style beef and black beans