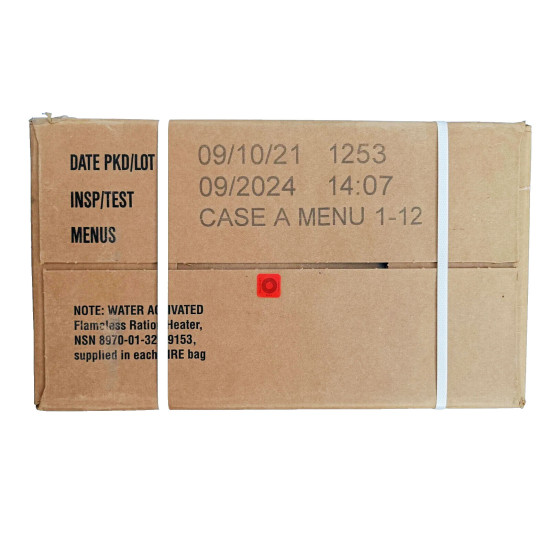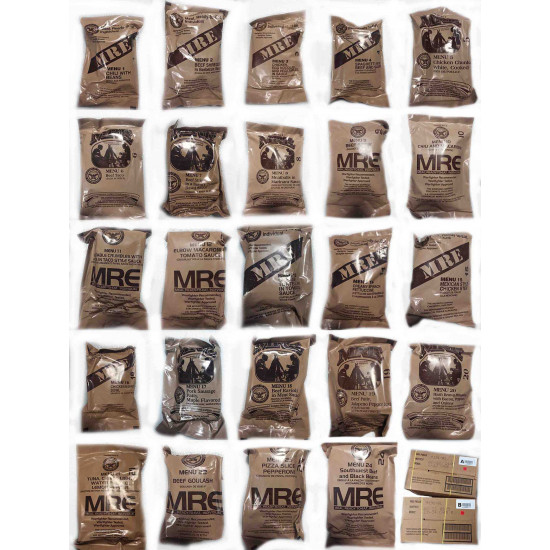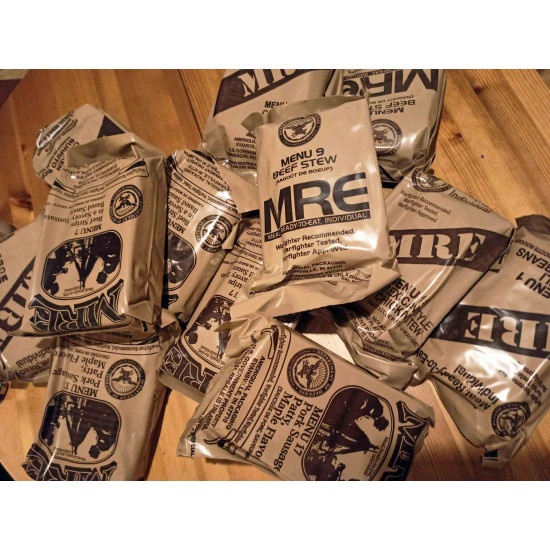 US 2024 MRE CASE OF 12 (A)
This product qualifies for free shipping
This block is set to appear automatically on products above a certain price, which may qualify for free shipping or other perks.
Offering US USA MRE type A case of 12 .
Shipping from UK.
Inspection date- 01.2024 or better. Mostly 06.2024 or 09.2024.
Type A box - contains 12 menus numbered 1-12.
Total 12 menus in a box.
Menus are:
1 - Chili with beans
2 - Beef shredded, in barbecue sauce
3 - Chicken with egg noodles and vegetables in sauce
4 - Spaghetti with beef and sauce
5 - Chicken chunks
6 - Beef taco
7 - Beef strips in a savoury Tomato sauce
8 - Meatballs in marinara sauce
9 - Beef stew
10 - Chili and macaroni
11 - Vegetable crumbles with pasta in taco sauce
12 - Elbow Macaroni