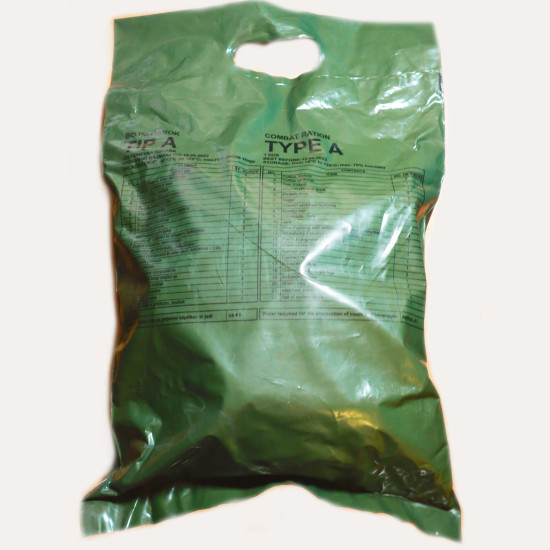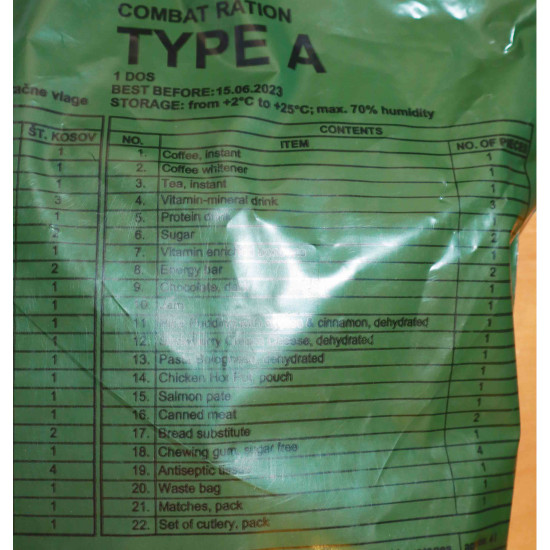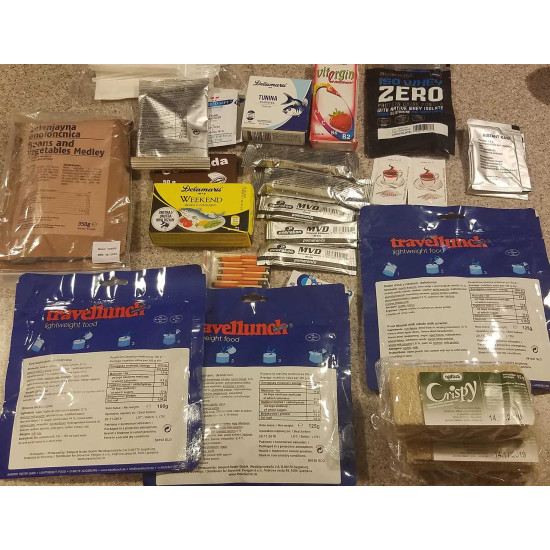 Brand new SLOVENIAN MREs.
Very limited and rare stock. If it is sold- it is sold.
Condition- outer green plastic packaging have wear and small cuts/ scratches.
Slovenian Armed Forces 24 hour Combat ration pack (TYPE A ) RARE Military MRE.
For one day- Weight approx 1.6 kg
Please check content from 2nd photo.
Approx content is - canned meat, salmon pate, Chicken hot pot, Pasta bolognese, rice pudding with apples, strawberry cream cheese and a lot of accessories, sweets, drinks.

Inspection date- 15.06.2023